Lunch
Weekdays from 10:30 to 13:30
Kievin kanaa -kanaleike valkosipuli-yrttitäyttteellä & chilidippi
Paahdettua perunaa VEG, G
Kofta lammaspyöryköitä & minttujugurtti & basmatiriisi
Paahdettua porkkanaa pinaatilla G, VEG
Päivän shotti G, VEG
Linssimureketta & rucoladippiä VEG sekä Kasvis-linssikeitto G, VEG
MIN CHEF- lautasannos 12,70 €
Vuohenjuustosalaatti, vaahterasiirappia, saksanpähkinää & balsamicoa G

Kiev chicken cutlet with garlic-herb stuffing & chili dip
Roasted potato VEG, G
Kofta lamb dumplings & mint yogurt & basmati rice
Roasted carrot with spinach G, VEG
Shot of the day G, VEG
Lentil morel & arugula dip VEG and Vegetarian lentil soup G, VEG
MIN CHEF plate portion €12.70
Goat cheese salad, maple syrup, walnuts & balsamic G



Paneroitua turskaa ( saa M,G) & remoulade L,G
*Maalaismuussi L,G
Herkkusieni-pekonipastaa & parmesania L
Rucolaöljyssä paahdettuja kauden kasviksia VEG,G
Päivän shotti
Herkkusieni-tofupastaa VEG sekä Kolmen tomaatin keittoa VEG, G
MIN CHEF- lautasannos 12,70 €
Kananfilettä bearnaiskastikkeessa, hunaja-uunijuureksia, paahdettua perunaa VL;G

Breaded cod (get M,G) & remoulade L,G
*Country mash L,G
Mushroom-bacon pasta & parmesan L
Seasonal vegetables roasted in arugula oil VEG,G
Shot of the day
Mushroom tofu pasta VEG and Three tomato soup VEG, G
MIN CHEF plate portion €12.70
Chicken fillet in béarnaise sauce, honey-baked root vegetables, roasted potato VL;G

Chimichurri broileria M,G & limejugurtti L,G
*Basmatiriisi VEG,G & paahdettua perunaa VEG,G
Palak paneer leipäjuustosta L,G
Paahdettua kukkakaalia & porkkanaa G, VEG
Päivän shotti
Vegaanista palak paneeria Chicken like VEG,G sekä Mustapapukeitto G, VEG
MIN CHEF- lautasannos 12,70 €
Chuck roll – mureaa naudan etuselkää, palsternakkapyre & punaviinikastike L

Chimichurri chicken M,G & lime yogurt L,G
*Basmati rice VEG,G & roasted potato VEG,G
Palak paneer from bread cheese L,G
Roasted cauliflower & carrot G, VEG
Shot of the day
Vegan palak paneer Chicken like VEG, G and black bean soup G, VEG
MIN CHEF plate portion €12.70
Chuck roll – tender beef loin, parsnip puree & red wine sauce L

Makkaralajitelma & chilidippi L,G
*Perunamuussi L,G
Tandoorikanapata L, G & basmatiriisi VEG,G
Paahdettua punajuurta pähkinällä & mantelilla G, VEG
Päivän shotti
Tikka masala soijasuikaleesta & kasviksista VEG, G & Parsakaalisosekeitto VEG,G
MIN CHEF- lautasannos 12,70 €
Voissa paistettuja muikkuja & maalaismuussi & tilli-sitruunacreme L

Assortment of sausages & chili dip L,G
*Mashed potatoes L,G
Tandoori chicken stew L, G & basmati rice VEG, G
Roasted beetroot with walnut & almond G, VEG
Shot of the day
Tikka masala from soy strips & vegetables VEG, G & Broccoli puree soup VEG, G
MIN CHEF plate portion €12.70
Butter-fried muffins & country mash & dill-lemon creme L





Paneroitua porsaanleikettä M (saa M,G) & BBQ dippiä L,G (saa M,G)
*Lohkoperunoita M, G
Texas pete kanapizzaa L
Paahdettua munakoisoa & parsakaalia VEG, G
Päivän shotti
Vegaanista härkis-punasipulipizzaa VEG sekä Savuinen porkkanakeitto VEG, G
MIN CHEF- lautasannos 12,70 €
Mexicolainen burgeri naudanlihasta & papumuhennosta & cheddardippi L

Breaded pork cutlet M (gets M,G) & BBQ dip L,G (gets M,G)
*Block potatoes M, G
Texas Pete Chicken Pizza L
Roasted eggplant & broccoli VEG, G
Shot of the day
Vegan beef and red onion pizza VEG and Smoked carrot soup VEG, G
MIN CHEF plate portion €12.70
Mexican beef burger & bean stew & cheddar dip L

Weekdays from 11:00 to 14:00
Intialainen Voikana & Riisi G,L
Broileria Sweet & Sour ja Riisi G,L
Pannupihvi Talon tapaan & Keitetyt Perunat L
Kalapuikot Kanamunakastikkeessa & Muusi L
On weekdays from 11 to 14
Tomaatti-vuohenjuustokeitto G, VL 8,20€ salaatilla 10,40€
Lasagne L lautasannos (sis. vihreän salaatin)10,50€
Uuniperuna currykana- tai raputäytteellä G, L 10,10€
Toast vihersalaatilla 9,10 € (kinkku-cheddar, vuohenjuusto, kana-caesar tai seitan)
Lounaskahvi tai -tee 1,50 €
Koskenlaskijan kanakeitto G, L 8,20€ salaatilla 10,40€
Lasagne L lautasannos (sis. vihreän salaatin)10,50€
Uuniperuna currykana- tai raputäytteellä G, L 10,10€
Toast vihersalaatilla 9,10 € (kinkku-cheddar, vuohenjuusto, kana-caesar tai seitan)
Lounaskahvi tai -tee 1,50 €
Kolmen tomaatin keitto G, L 8,20€ salaatilla 10,40€
Lasagne L lautasannos (sis. vihreän salaatin)10,50€
Uuniperuna currykana- tai raputäytteellä G, L 10,10€
Toast vihersalaatilla 9,10 € (kinkku-cheddar, vuohenjuusto, kana-caesar tai seitan)
Lounaskahvi tai -tee 1,50 €
Itämainen bataattikeitto G, M 8,20€ salaatilla 10,40€
Lasagne L lautasannos (sis. vihreän salaatin)10,50€
Uuniperuna currykana- tai raputäytteellä G, L 10,10€
Toast vihersalaatilla 9,10 € (kinkku-cheddar, vuohenjuusto, kana-caesar tai seitan)
Lounaskahvi tai -tee 1,50 €
Jauheliha-vihanneskeitto G, M 8,20€ salaatilla 10,40€
Lasagne L lautasannos (sis. vihreän salaatin)10,50€
Uuniperuna currykana- tai raputäytteellä G, L 10,10€
Toast vihersalaatilla 9,10 € (kinkku-cheddar, vuohenjuusto, kana-caesar tai seitan)
Lounaskahvi tai -tee 1,50 €
Visit our online store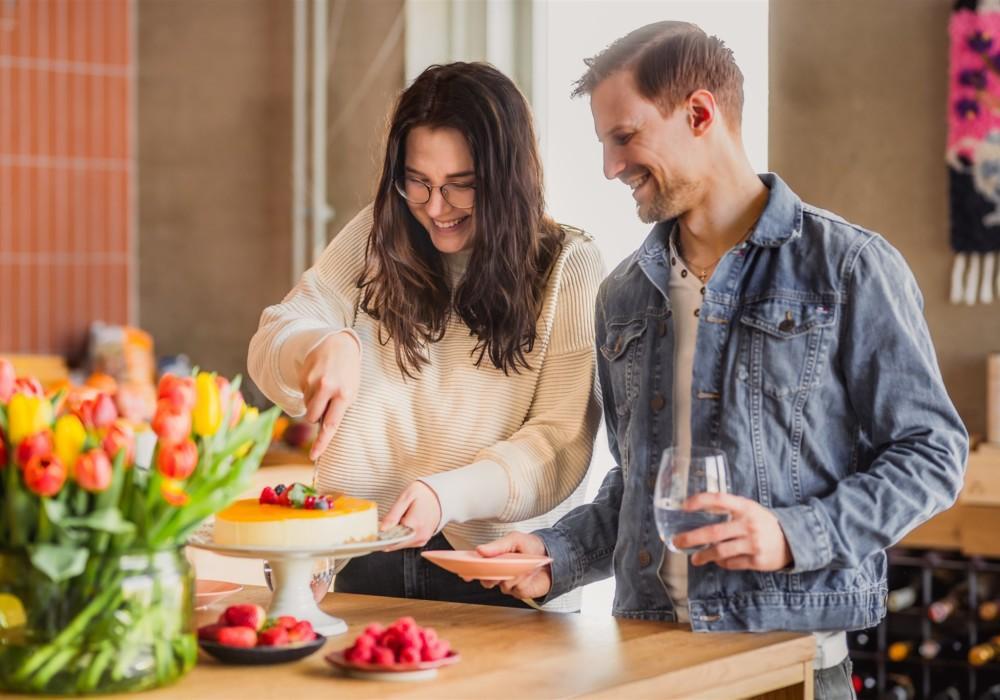 We opened our online store in the spring of 2021. You can now order cakes and other delicious products at our online store.
Go to online store

→
Cakes and order products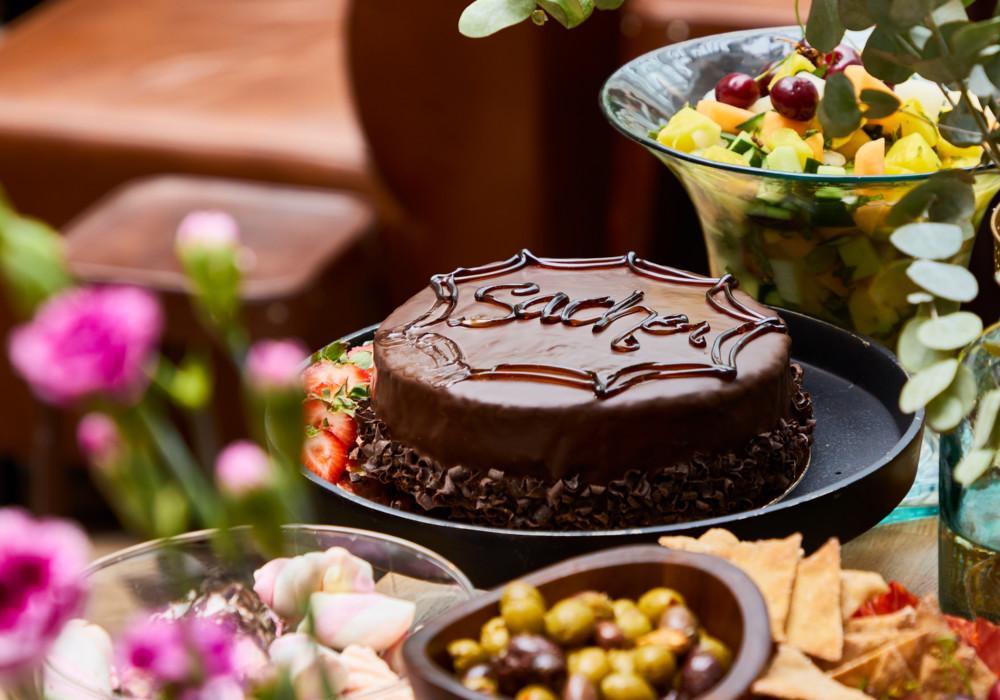 Check out our delicious product range and order catering for parties and everyday life conveniently by phone or email.
See all order products

→
Cafes and restaurants
# Linkosuon kahvilat