Welcome to our newest restaurant, Technopolis's MIN Asemakeskus!
Our station centre restaurant is conveniently located just a stone's throw from Tampere railway station. In the hotel-style setting, you can enjoy, for example, the Bakery Café and Wine Bar, as well as the Min Chéf dish of the day. In addition to our tasty home-cooked food, you will also find our delicious Veke novelties on the lunch menu.
Opening hours:
Mon-Fri: 10 a.m. to 1:30 p.m.
Sat-Sun: Open by appointment
Peltokatu 26
33100 Tampere
Phone 020 770 2470
Email: asemakeskus@linkosuo.fi
Restaurant Manager: Piritta Soininen

Restaurant services
In the 135-seat MIN restaurant of the Technopolis Asemakeskus, you can organise meetings and parties, as well as various evening and private events. Our restaurant is open on weekdays from morning to afternoon, so you can have customer meetings for breakfast, for example. We also deliver coffee to your company's premises.

Facilities and menus
In Technopolis's meeting rooms, you can also organise family parties, corporate events and other events on weekdays outside normal opening hours and at weekends. If you want to elevate the level of your opportunity, book our 9th floor VIP sauna space with a magnificent view over the rooftops of the city. The participants' wellbeing is guaranteed by specially designed menus for the events, such as the saunamenu and family party menu.
Ask about our menus for the restaurant.

What is MIN?
MIN is my restaurant where the chef fulfils my wishes. The stylish Scandinavian restaurant employs a passionate and proud chef who makes use of seasonal ingredients just for me. Each serving is prepared with a big heart and solid expertise. In the kitchen, listen to my wishes, read my thoughts and surprise me. The chef is constantly looking for new flavours, but strictly guards his best traditional recipes.
At the MIN restaurant, I am genuinely taken care of

Lunch agreements
When your company wants to do business in a restaurant as a billing customer, you can make an agreement with us for lunch. For more information, contact the restaurant manager by email (asemakeskus@linkosuo.fi) or by phone (020 770 2470).
PS. Please contact us when you want to organise a Christmas office party – or any other event. We have a long history of organising fun parties.

Lunch on weekdays from 10:30 to 13:30
Lunch € 11.30
Children:
1–4 years old 1 € / year
€ 6.50 for 5-11 year olds
Lunch list
Week 4

Monday 24.01

Koskenlaskijalla täytetyt jauhelihapihvit & punasipulihilloketta L, G (saa G,M)
Piparjuurimuusia G,L
Rucola-artisokka pappardellepastaa & pecorinoa VL
Paahdettuja kasviksia G, M

Päivän shotti G, VEG
Kasvispaistos härkiksellä & minttujugurtti G,VEG sekä Tomaatti-sipulikeitto G,M

Cream cheese stuffed minced meat steaks & red onion jam L, G (also G, M)
Horseradish mash G, L
Rucola artichoke pappardelle pasta & pecorino LL
Roasted vegetables G, M

Shot of the day G, VEG
Broad bean & vegetable casserole & mint yoghurt G, VEG and Tomato-onion soup G, M


Tuesday 25.01

Broilerin filettä kermaisessa aurajuustokastikkeessa G,M
Riisi G, M
Teriyaki-lohiwok & nuudelia M
Paahdetut seesamporkkanat G, M

Päivän shotti
Satay chicken like & basmatiriisi sekä myskikurpitsakeitto & siemeniä G,VEG

Chicken fillet in creamy blue cheese sauce G, M
Rice G, M
Teriyaki salmonwok & noodles M
Roasted sesame carrots G, M

Shot of the day
Satay chicken like & basmati rice and Musk pumpkin soup & seeds G, VEG


Wednesday 26.01

Pitkään haudutettua smetana-viherpippurihärkää G,L
Riisi G,VEG
Picante kuorrutetut kasvispihvit G,L & fajita dippi G,L

Päivän shotti G, VEG
Melanzane soijarouheesta VEG,G sekä Bataattisosekeitto G,VEG

Long stewed beef with sour cream & green peppers L,G
Rice G,VEG
Picante glazed vegetable steaks L,G & fajita dip L,G
Shot of the day G, VEG
Soy bean Melanzane VEG, G and sweet potato soup G, VEG


Thursday 27.01

Kauraleivitetyt silakkapihvit M & ruohosipulikermaviili L,G
Perunamuusi L,G
Sticky chicken & avokado dippi G,L & riisi
Paahdetut kasvikset G, M

Päivän shotti G, VEG
Vihreä pinaatti-tofupata VEG,G sekä Porkkana-fenkolikeitto VEG,G

Oat-baked herring steaks M & Chives sour cream L, G
Mashed potatoes L, G
Sticky chicken & avocado dip G, L & rice
Roasted vegetables G, M

Shot of the day G, VEG
Green spinach tofu stew VEG, G and Carrot-fennel soup VEG, G


Friday 28.01

Porsaan ulkofilepihvejä & suppilovahverokastiketta G,L ( saa G,M)
Paahdettuja rosmariiniperunoita G,M
Palak paneer leipäjuustosta & riisi G,L
Karamellisoitua ruusukaalia & siemeniä G,M

Päivän shotti G, VEG
Vebab couscous paistosta & pico de gallo VEG sekä Paprika-oliivikeitto G,VEG


Min Chef lautasannos 11,30€
Open face burger, ranskalaiset & ranch-dippi L

Pork steak & funnel chanterelle sauce G, L (also G, M)
Roasted rosemary potatoes G, M
Palak paneer with cheese & rice G, L
Caramelized Brussels sprouts & seeds G, M

Shot of the day G, VEG
Vebab couscous casserole & pico de Gallo VEG and Paprika olive soup G, VEG


Min Chef dish € 11.30
Open face Burger, French fries & ranch dip L

Party and conference services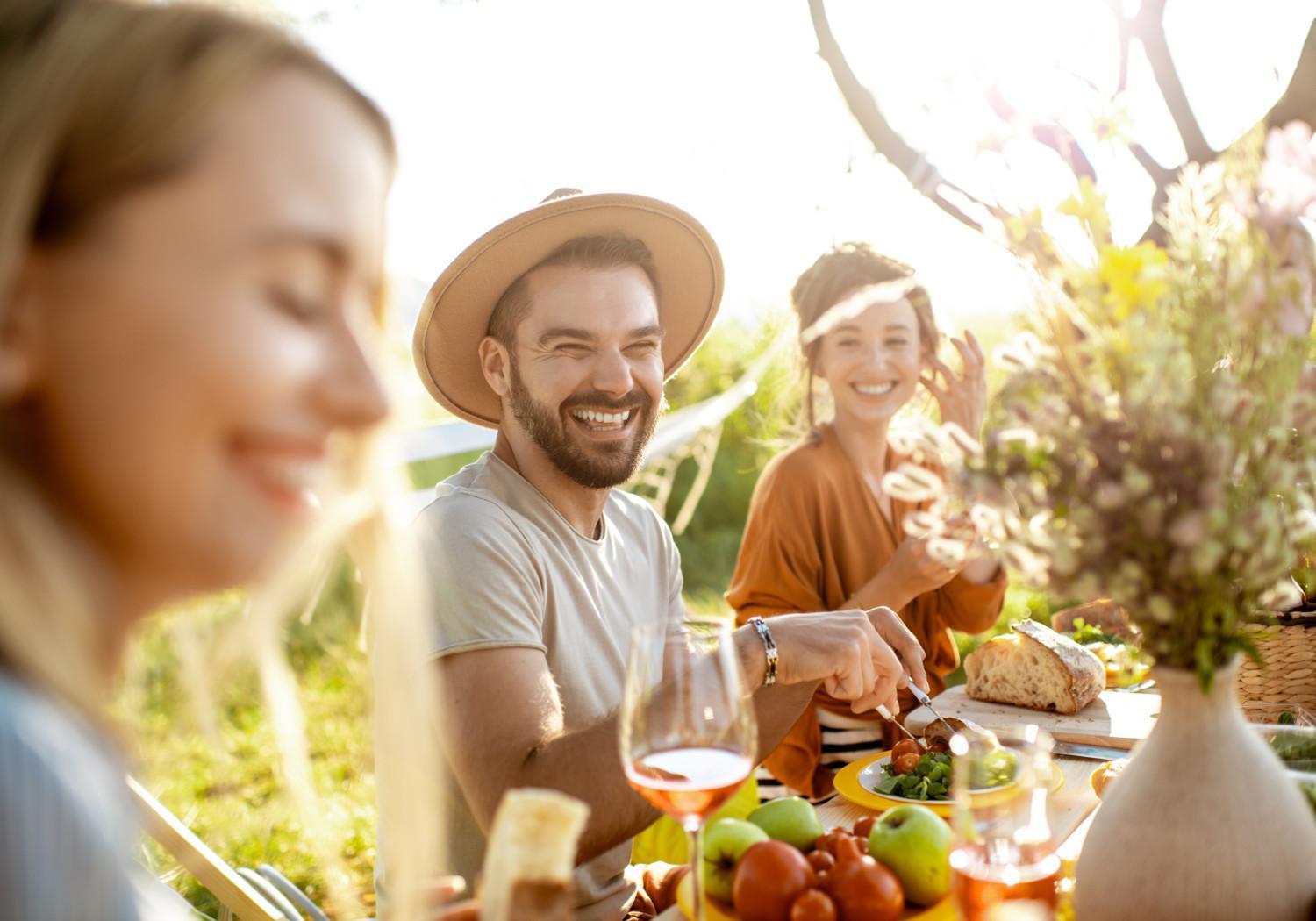 There is always a good reason to celebrate When it's time to party with friends, family or partners, we want…
Cakes and Custom Products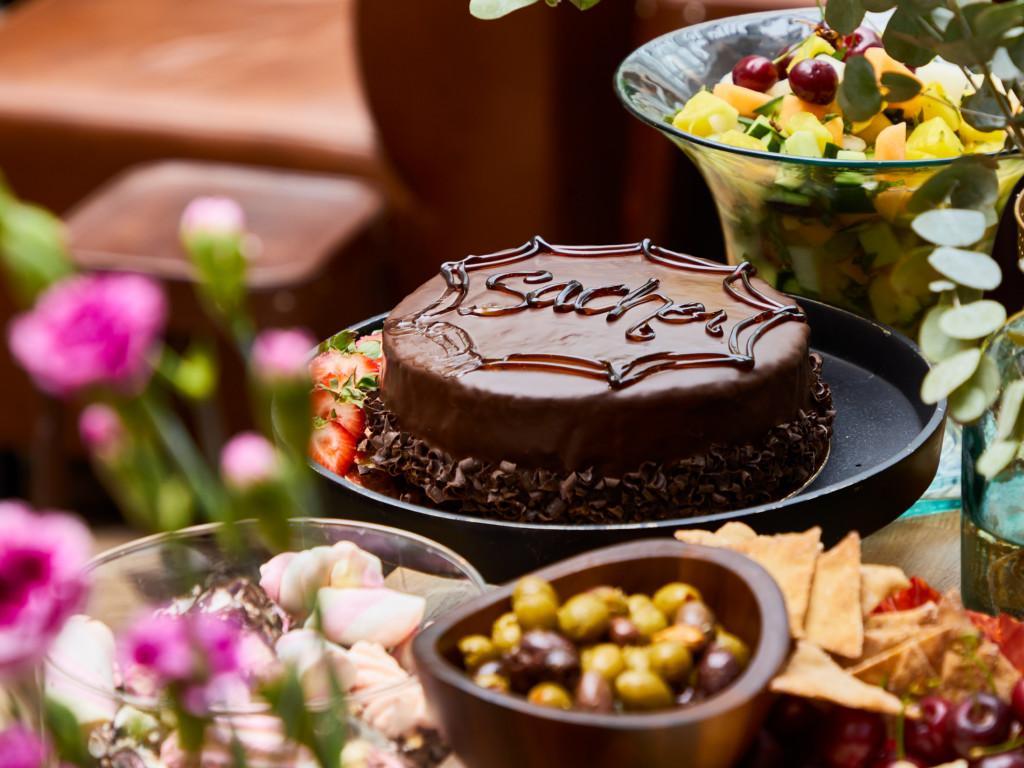 Check out our delicious product range and order catering for parties and everyday life conveniently by phone or e-mail.