The revamped Siilinkari offers breakfast, brunch, lunch and tasty delicacies for dinner.
Café Siilinkari has been in the centre of Tampere since 1960. The café has many memories – products, novelties, friends, regular customers, employees, dates, romances… Siilinkari has provided a favourable framework for experiences for several generations. Hedgehog has a rich selection of different bread dishes, salads, coffee breads and specialty coffees, come and taste!
Our cafe has free Wi-Fi for our guests.
Location
Hämeenkatu 9
33100 Tampere
Telefon 020 770 2489
E-mail siilinkari@linkosuo.fi
Cafe manager: Hanna Saviranta
Weekend brunch Sat-Sun
Siilinkari´s brunch is served on Saturdays and Sundays from 11 a.m. to 3 p.m.
Brunch €22.90/person
Peremec (M) or Vege-peremec
Bratwurst & sauerkraut (G, L)
Moroccan tofu (G, Veg)
A warm side dish
Bacon-cheddar with country egg (G, L)
Smoked salmon caesar salad (VL)
Roasted cheese salad
Tempes salad
Rye Chips & Shrimp Corn (G, L)
Rye chips & citrus zucchini filling (G, M, Veg)
Fruit plate
Organic yoghurt (G, L)
vegan yoghurt (G, Veg)
Berry mix
Siilinkari's granola (M, L)
Shot of the day
Cheese selection
Minicroissants & marmalades
Mini Karelian Pies (L) & Egg Butter (G, L)
Bread table & spreads
Assortment of cakes and a little sweet
Coffee Tea
Flavoured water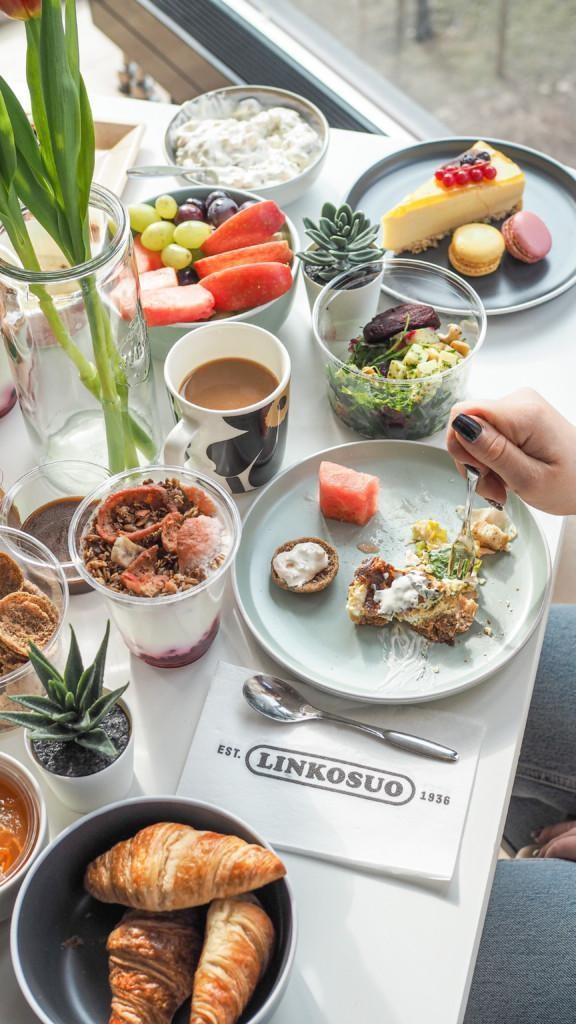 Breakfast
Breakfast is served from 07:30 until 10:00 on weekdays and from 08:00 until 10:00 at weekends.
The price of breakfast is €9.90, children 3-11 years €5, children under 3 years €1 per year.
Check out the content of the breakfast
Takeaway hatch
With the renovation, a completely new takeaway door was completed for us, from where you can quickly get your morning coffee or lunch of the day, for example. You can also collect Pärämäts, panini or our new bagels, for example, from the hatch.
Lunch Mon-Fri 11–14
Salmon soup €7.10
Daily changing salad portions €11.90
In addition, the selection includes portioned lasagne and a chicken box according to the selection of the day.
Lunch list
Monday 20.09

Lasagne L
Kanalaatikko L,G
Broileri-kookoskeitto G,M

Tuesday 21.09

Lasagne L
Kanalaatikko L,G
Lihakeitto G,M

Wednesday 22.09

Lasagne L
Kanalaatikko L,G
Lohikeitto L,G

Thursday 23.09

Lasagne L
Kanalaatikko L,G
Itämainen bataattikeitto G,M,VEG

Friday 24.09

Lasagne L
Kanalaatikko L,G
Lohikeitto L,G
Pictures of Siilinkari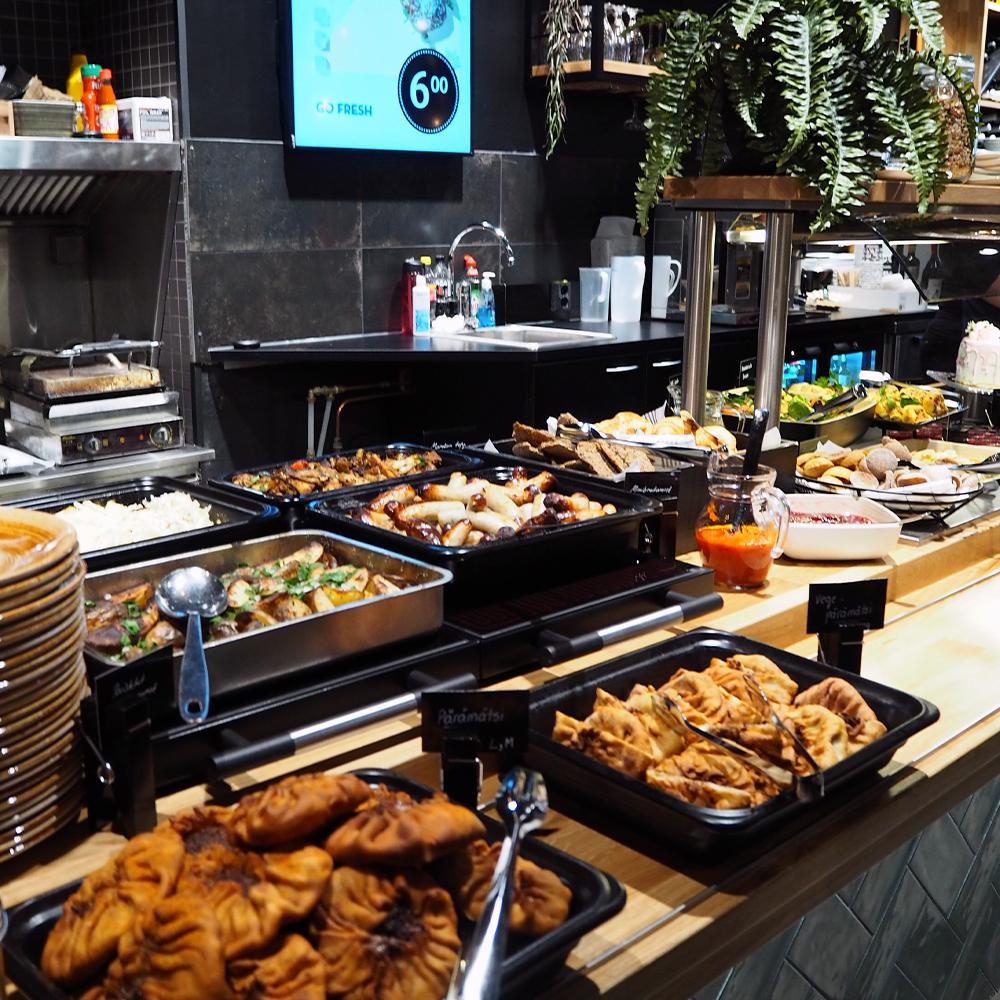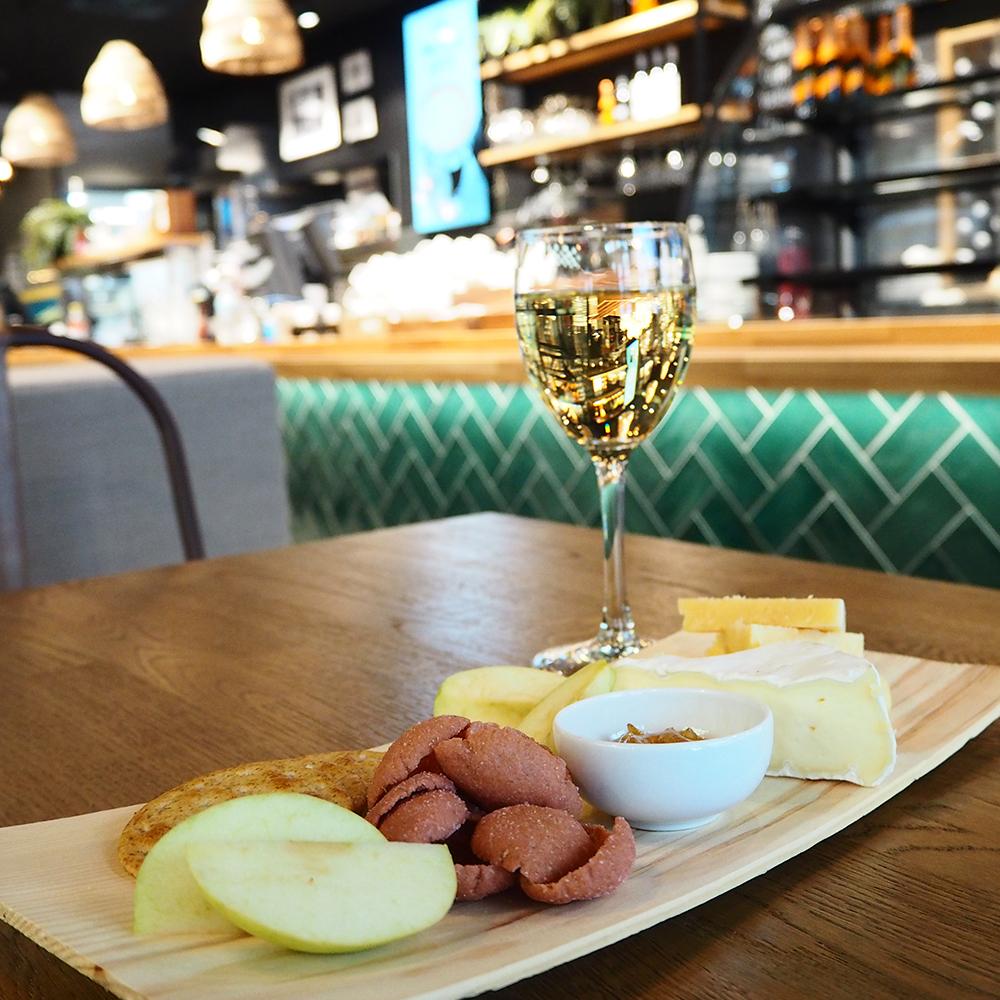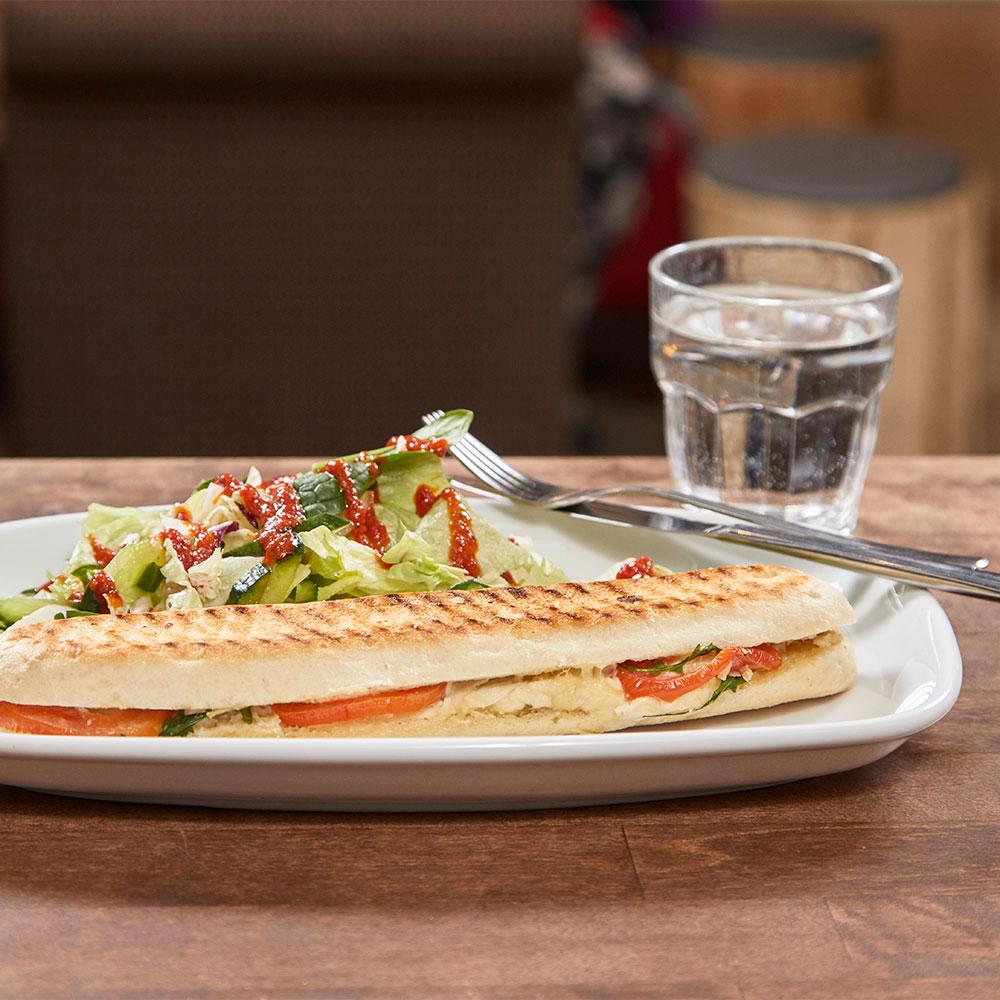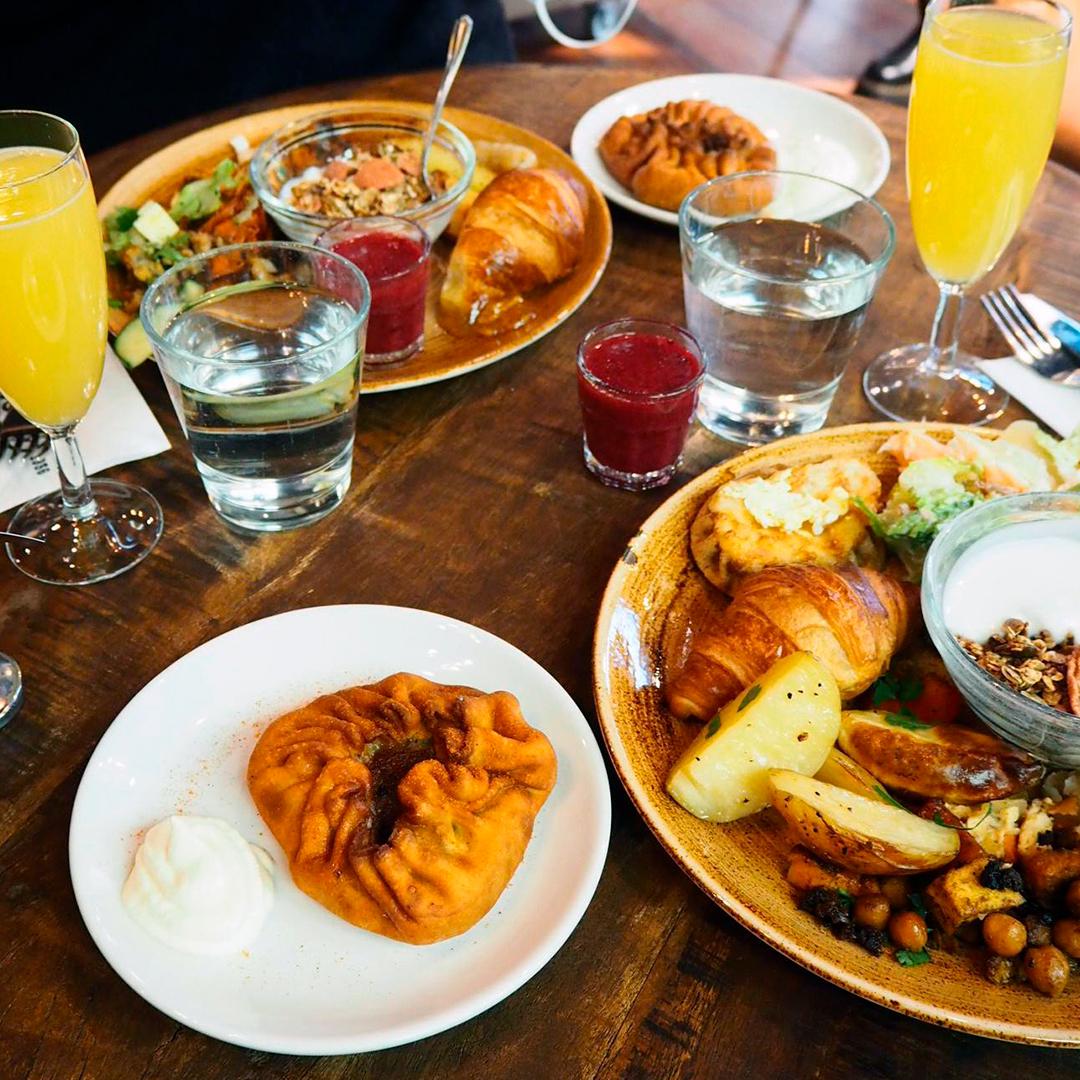 Party and conference services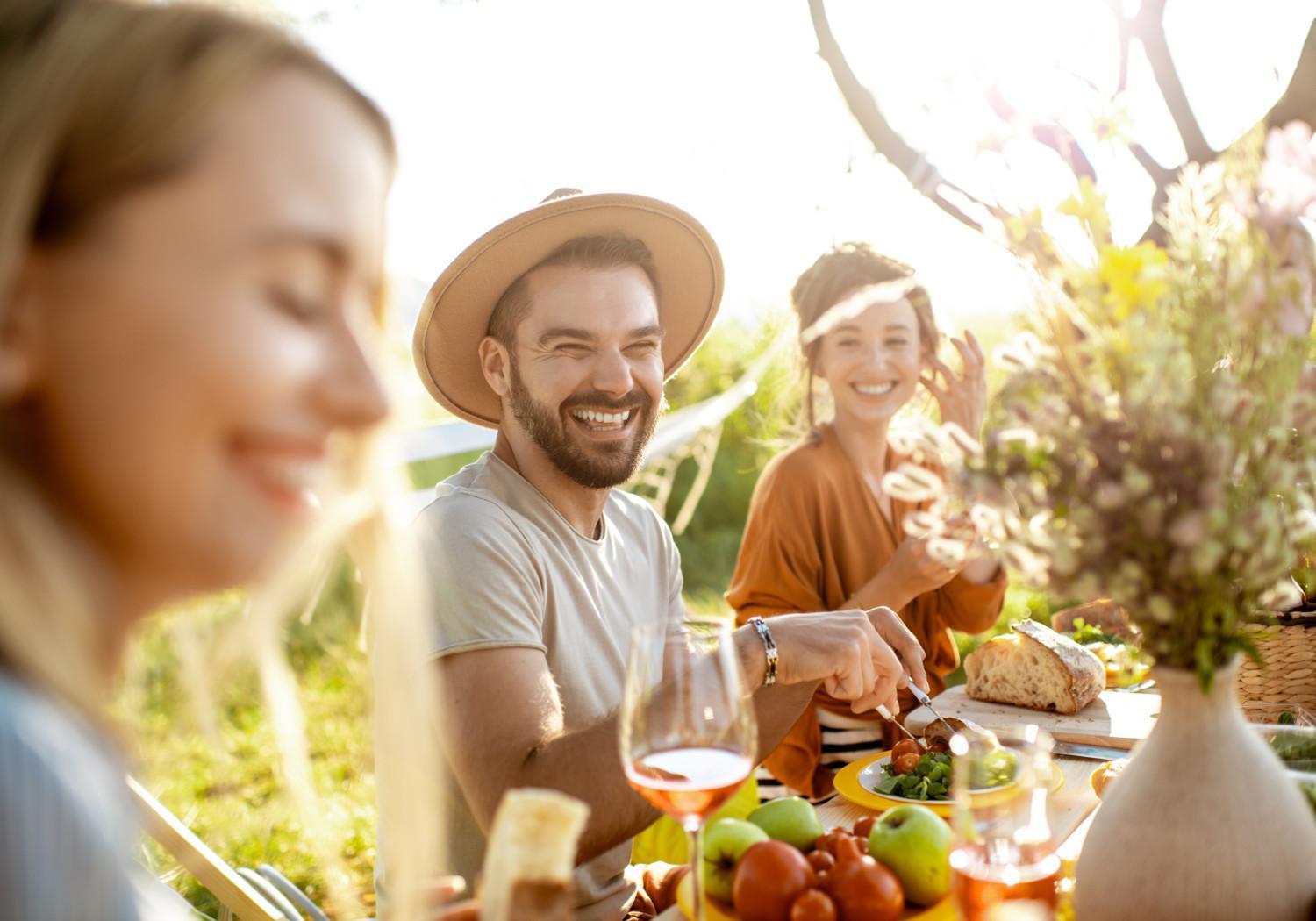 There is always a good reason to celebrate When it's time to party with friends, family or partners, we want…
Custom products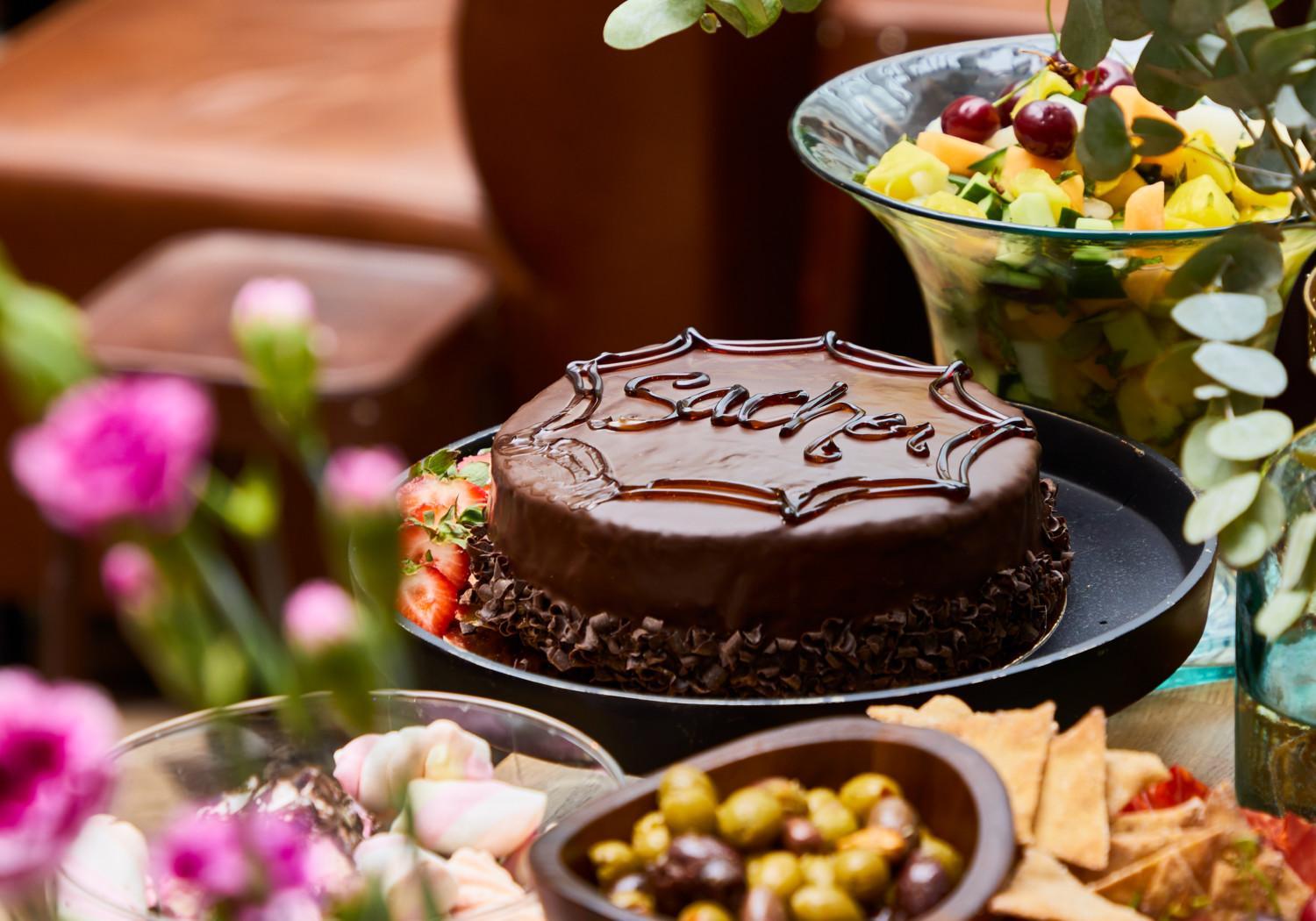 Serving for a meeting, home or party? Our wide range of subscription products changes seasonally and includes Linkosuo's famous delicacies….